On September 20/2020, a crew organized by Ron Groom went in to complete the work started in 2019. That year, a 2 day work party completed
clearing the trail to Blue Grouse Basin
, working from the trailhead. At the end of the project, some work was started on the Tanal Lake trail, which takes off from the same trailhead. A crew of BC Parks rangers had also been on the Tanal Lake trail, working down from Enterprise Pass to the campground at Tanal Lake, clearing deadfall.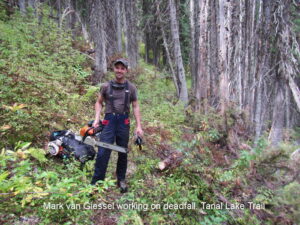 The work party participants, Ron Groom, Mark van Giessel, Dave Smith, Fred Thiessen, Phil Whitfield and Mike Shaw worked their way up from the trailhead, and completed clearing the trail in a long day.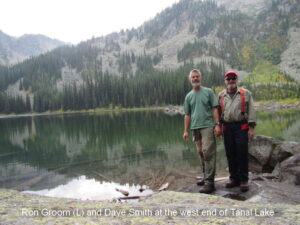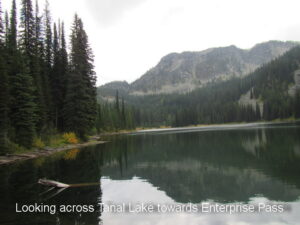 For information on the ongoing difficulties accesssing the trailhead, link to the main Enterprise Creek page.